 202 - Legal Terminology: Commercial Law Terminology
Price
$15 (Free with the Plus package)
Categories
Duration
57 minutes
Learning Objectives
This 5-part course is taught by a Canadian lawyer-linguist as the first step in understanding English legal terminology. It is designed for freelancers who are beginning to work in the legal translation. At the end of this course attendees will have increased knowledge with regard to English language legal structures and specific terminology found in various legal documents.
Description
Are you interested in working in the legal translation specialty area? Does your language pair(s) include English? If so, learn the meaning of English language legal terminology in order to better understand legal documents.
See more...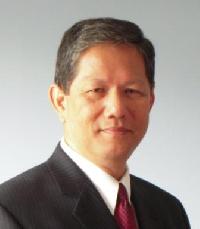 almost 3 years ago
Suzzanne, thank you for preparing and delivering the Commercial Law Terminology video. It was very enlightening and helpful.
Wishing you the best,
over 3 years ago
Thank you for this course Suzanne. I'm glad to know that part of your education was in Chile, where I live. I'm a translator focused in legal matters and I found this course very interesting.
Video transcripts are only available for active Plus package subscribers. Learn more
---
Become a ProZ.com Trainer
Translators who become trainers can earn money every time their video is watched.
Learn more