 Tradurre l'arte culinaria: i menù
Price
$25 (Free with the Plus package)
Categories
Duration
72 minutes
Learning Objectives
Questo webinar intende aiutare il traduttore a:
• identificare le diverse sfide intrinseche nella traduzione di un menù;
• utilizzare le risorse più utili per affrontarle;
• imparare le strategie più efficaci per darvi risposta;
• elaborare un preventivo adeguato.

Description
Un webinar per imparare a gestire con successo le sfide poste dalla traduzione di piatti tipici, ricette di libera creazione e termini specialistici relativi a materie prime, strumenti e metodi di lavorazione.
See more...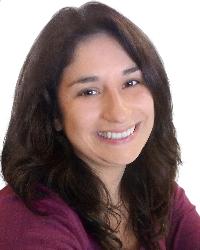 almost 3 years ago
It seems like that slides move faster than the oral explanation. There are a few minutes where the sound is lost as well. I enjoyed the webinar anyway.
Video transcripts are only available for active Plus package subscribers. Learn more
---
Become a ProZ.com Trainer
Translators who become trainers can earn money every time their video is watched.
Learn more