 Audacity: Free Recording Software for Voice Over Projects
Price
$29 (Free with the Plus package)
Categories
Duration
75 minutes
Learning Objectives
In this presentation, you'll learn about:
» Audacity's basic features
» Proper hardware for top-quality audio recordings
» How to set up your microphone and headphone
» Recording and editing audio files
» Exporting audio files in industry-standard formats
» Quick tips on how to translate for audio projects
Description
Have you ever had to translate something that was meant to be recorded and wished you could offer a translation + voice over combo service? With Audacity, you can record and edit audio files on the fly. You will learn how to set up your hardware (microphone and headphone) and manage your audio clips. Basic voice over skills will also be addressed, so that you can create samples of your voice and submit it to potential clients.
See more...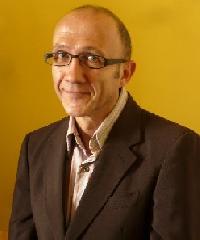 almost 3 years ago
The video runs well till 8'31 then a green screen appears and the voice disappears.
about 3 years ago
Rafa, thank you so much for this training.
I've been looking for something straightforward like that on voiceover for months!
The training is very practical, easy to understand, with the necessary technical advice and lots of tips on speaking, recording and editing audio files. In sum, it delivers what it promises.
Video transcripts are only available for active Plus package subscribers. Learn more
---
Become a ProZ.com Trainer
Translators who become trainers can earn money every time their video is watched.
Learn more