 The ABCs of Medical Translation: Strategies to Identify, Translate and Manage Acronyms and Abbreviations
Price
$20 (Free with the Plus package)
Categories
Duration
62 minutes
Learning Objectives
At the end of this session, participants will be able:
To identify, expand and break down medical acronyms and abbreviations.
To identify appropriate resources to translate medical acronyms and abbreviations.
To adopt specific "don't panic" translation strategies to methodologically handle these tricky terms.
Description
Are you stumped by the acronyms and abbreviations that saturate medical translations? Do these prevent you from accepting translation jobs? Do you want to learn how to decode these terms and identify the best resources for your language combinations?
See more...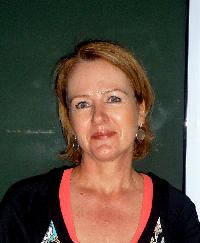 11 months ago
Thank you Erin for this very informative video. For me the differences between US and UK English were especially helpful, as was information on the advanced googling functions and the resources at the end of your presentation. I would love to get a pdf version of your presentation, if that is still an option.
over 2 years ago
These hints are the solution to the many "nightmares" I have gone through deciphering certain acronyms. One I cannot forget was GBS - which misled me to think the subject was "Group B Streptococcal disease", only to find out in the end that it meant "Guillain-Barré Syndrome". Imagine the proofreading re-work. I had an entirely *twisted* impression ! Congratulations to Ms. Erin. Thank you very much. I had no idea about these advanced Google search tricks until today.
Video transcripts are only available for active Plus package subscribers. Learn more
---
Become a ProZ.com Trainer
Translators who become trainers can earn money every time their video is watched.
Learn more