 Price
$40 (Free with the Plus package)
Categories
Duration
181 minutes
Learning Objectives
Interpreting Bundle 1 of 4
This workshop will provide attendees with an opportunity to think about their future in the language industry, from the perspective of the digital revolution in the 21st Century and the communication needs created by the interconnectedness of the Global Village we live in. Attendees will have an opportunity to review many options for professional development and gain awareness of the need to update their skills and knowledge. At the end, a simple template will be provided that will serve to guide development efforts.
Description
Are you thinking of entering the language industry as a translator or interpreter? Are you a translator or interpreter needing to update the way you work in the 21st Century? Do you think you could benefit from stopping for a little while to think where you are going and where you could potentially be going? Would you like to have a relatively simple template to map your professional future? Then don't miss this mind-boggling wake-up call to your future in the industry.
See more...
3 months ago
The content is great. Some slides text is blurry and , unfortunately, hard to read.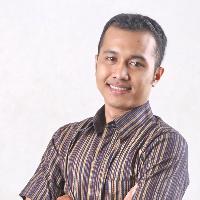 about 3 years ago
An almost insanely comprehensive introduction to the basics of interpreting. Love it!
Sadly interprenaut.com is no longer available. :(
Video transcripts are only available for active Plus package subscribers. Learn more
---
Become a ProZ.com Trainer
Translators who become trainers can earn money every time their video is watched.
Learn more